FSHD University is your center for advanced education about the art and science of living with FSH muscular dystrophy.
We will focus on three "departments" (see below) – Physical Health, Wellness, and Research – drawing on the many resourceful, creative people in our community who have earned their MDs and PhDs in living with FSHD. Over time, we expect to establish new departments to address additional areas where we see a thirst for knowledge. Your input and suggestions are very much welcome. This is YOUR university!
5:00 pm ET | 4:00 pm CT | 3:00 pm MT | 2:00 pm PT Join us this month to learn about stress reduction through Mindfulness. Dr. Jennifer Egert will... Read More »
Tuesday, December 14 9:00 PM ET | 8:00 PM CT | 7:00 PM MT | 6:00 PM PT This month's guests will be Sam Ray, a 15-year-old, in Tucson, AZ,... Read More »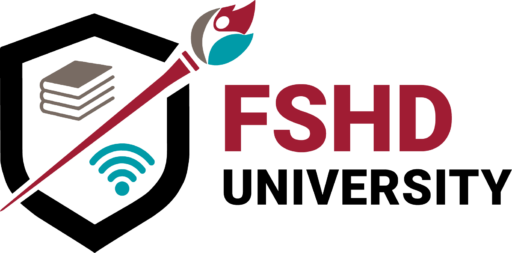 1:00 PM ET | 12:00 PM CT | 11:00 AM MT | 10:00 AM PT Bob Meier, CO Bob Meier, certified orthotist, is back to present on a topic that... Read More »
FSHD University video playlist
Best practices in medical care, physical therapy, and exercise for FSHD can improve health and overall function in many individuals.
Disability and unpredictability take a toll on mental health and well-being. Learn how to manage stress and anxiety and find happiness.
Understanding research can guide best practices in care and empower you to engage in impactful ways with research and drug development.
Looking for Sequester Camp? Our weekly program of health, fitness, and research webinars launched at the start of the Covid-19 lockdown (March-June 2020). Access all that great information HERE.
Disclaimer
Information provided by the FSHD Society does not imply an endorsement of any of the drugs, procedures, treatments, or products discussed. Please consult your own healthcare provider about any medical interventions.