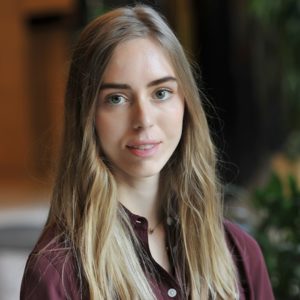 FSH muscular dystrophy is described as a "slowly progressing" condition, and for many affected individuals, this is blessedly true. But for a significant number, the symptoms can worsen suddenly, sometimes overnight. Whether one's FSHD is slow or fast moving, the losses of strength and function tally up year after year. Time is not your friend.
During our Voice of the Patient Forum earlier this year, panelist Carden Wyckoff eloquently described the relentless pace of losses she has observed:
22 was the last time I used a regular stall bathroom because I couldn't stand without grab bars.
23 was the last time I drove because I couldn't pick my feet off the pedals.
24 I purchased a power wheelchair.
25 was the last time I stood to take a shower because I fell often.
26 was the last time I stood on my own….
"If I could describe my life in a single word it would be adaptive," she said. "Every year poses a new challenge and I've learned to figure another way to do what I need to do to get the job done. But despite the metal armor and badass attitude I wear on the outside, I'm scared underneath. I think about the last time I will be able to chew solid food, as choking has occurred a few times. I worry about deteriorating into absolutely nothing but a bag of bones when all the muscle and fat dwindle away… My smile and facial expressions weaken every year.
"I believe we can beat this disease, and we need your help, understanding, empathy, and willingness to push drugs forward," she told the FDA representatives who were listening that day. "I dream of the day I can walk again. The day I can dance, standing, at my wedding. The day I will be able to run again just like I roll now at six m.p.h."
Do you feel the same sense of urgency to get treatments for FSHD? Please share your thoughts in the Comments section. Read the landmark FSHD Voice of the Patient Report.