By Alex Kiselyov, CEO, Myocea, Inc.
Myocea is a biotechnology startup with a focus on neuromuscular disorders. Our product pipeline is championed by the small molecule GBC0905 (Rebastinib) aimed at the treatment of FSHD Type 1 and Type 2. Myocea was spun out of San Diego-based Genea Biocells in 2019 after its parent company Genea decided to focus on its core business of in vitro fertilization. Following a seed capital investment, we inherited a robust and very mature technology to model diverse muscular dystrophies on the cellular level, along with the pipeline of candidate therapies. My colleagues in the field and I very much welcomed a rebirth of our sophisticated programs under the new name.
Our clinical candidate GBC0905 is a repurposed drug that is in multiple Phase 2 clinical studies by another company, which originally developed it for the treatment of solid tumors. Intriguingly, in our early screening efforts using various FSHD cell lines, the molecule displayed robust anti-DUX4 activity by modulating both toxic gene activation and toxic protein production. These encouraging data were recapitulated by our collaborator from University of Massachusetts Medical School, Charles Emerson, PhD, in a mouse model of FSHD featuring cells transplanted from patients.
In a series of subsequent studies, we established several likely mechanisms of DUX4 reduction mediated by GBC0905. These include both stabilization of cellular structure and blockade of damage in the skeletal muscle cells instilled by DUX4 and its products. I want to emphasize that GBC0905 seems to silence multiple toxic targets triggered by DUX4 activation. This mechanism of action is distinct from Losmapimod™, another small molecule clinical candidate for FSHD that is being evaluated in Phase 2. This early evidence granted our team an orphan drug designation status for the agent in May of 2018.
Encouraged by these data, we've been continuing our late-stage preclinical evaluation of the molecule. To date, we have successfully completed dose range finding studies and potential toxicity of GBC0905 in rodents – studies required by the FDA to initiate clinical trials. A few additional studies we are conducting in 2021 are expected to yield specific dosing and treatment regimens in humans, and long-term effects of the molecule on DUX4 and its products.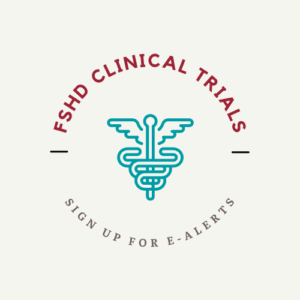 Our evaluation suggests that GBC0905 has a potential to become a much-needed addition to the list of treatments for FSHD. Specifically, we believe GBC0905 has the potential to be a once-daily oral therapeutic with dosing of less than 50 mg/day that targets the disease via multiple complementary mechanisms and displays a very robust long-term FSHD-modulating effect in patients.
I want to add that Myocea is developing muscle stem cells, also called satellite cells, as a potential therapeutic modality to treat specific muscles affected by the disease. These studies are at the early proof-of-concept stage; however we do see great potential in the ability of these unique progenitors to regenerate muscle function.
Myocea plans to file the investigational new drug (IND) application for GBC0905 with the FDA in the third quarter of 2021 to initiate clinical trials in early 2022.
For more information, visit myocea.com/index.