Welcome to the Central Texas Chapter!
Thank you for visiting the Central Texas Chapter of the FSHD Society which officially launched in March 2020. We are here to build a local community of patients, family and friends, and help them connect and advocate for themselves and each other. Our hope for the future is to find a cure – Until then, we hope to bring a greater awareness to the community, and to help improve the quality of life of all those affected.
The goals of the Chapter Program here in the Central Texas area are to:
Increase awareness and educate families throughout Central Texas.
Help build connections among patients, care givers, health care providers and others affected by this disease.
Harness the power of those shared connections allowing us all to gain strength, support and encouragement as we push forward in finding a cure for FSH.
Last but not least let's HAVE SOME FUN while we accomplish these goals!
Read our CenTex Summer Hot Sheet with great information about World FSHD Day, the Walk & Roll and more!
Volunteer Spotlight: Ashley Bryan
Meet your local fundraising leader, Ashley Bryan! She shares her journey with FSHD, how her connection to the FSHD Society has helped her, and why she's hopeful for the future.
__________

Central Texas Walk & Roll to Cure FSHD - Fall 2021
We continue to celebrate the tremendous success of the 2020 Virtual Walk & Roll to Cure FSHD and we look forward to walking and rolling together in 2021. Stay tuned for date, location and more details. Please visit the
National Walk & Roll to Cure FSHD
page for more information & the latest updates!
__________
To contact us directly, please email: CenTexChapter@fshdsociety.org
Don't forget to follow us on FACEBOOK
Please join us! Simply fill out the form in the sidebar to become a member of the Central Texas Chapter
Founders Park Pavillion
419 Founders Park Road, Dripping Springs
Please mark your calendars for the 2021 Central Texas Walk & Roll! We will see you on Saturday, September 18, 2021 Please reach out to the Chapter Director, Ashley Bryan,... Read More »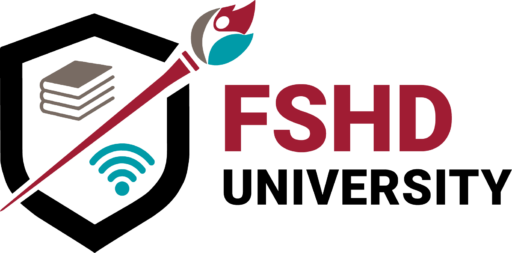 1:00 PM ET | 12:00 PM CT | 11:00 AM MT | 10:00 AM PT Presented by Isaac and Ora Prilleltensky. Mattering consists of feeling valued and adding value, to... Read More »
The Early-onset FSHD Chapter is hosting a meeting for all families impacted by early-onset or infantile FSHD. September 27th 2:00 MST/PT, 3:00 MT, 4:00 CT, 5:00 ET Our special guest... Read More »