Welcome to the Idaho Chapter!
Founded by Minette Hale in January 2020, the goals of the Chapter Program here in the Idaho area are to:
Increase awareness and educate families throughout Idaho.
Help build connections among patients, care givers, health care providers and others affected by this disease.
Harness the power of those shared connections allowing us all to gain strength, support and encouragement as we push forward in finding a cure for FSHD.
Last but not least let's HAVE SOME FUN while we accomplish these goals!
Please join our chapter via the "Stay informed on Local Activities" form on the right. We'll make sure you receive updates about future events and plans!
Please visit our Facebook page! @FSHD-Society-Idaho
Join us for the 2023 Walk & Roll to Cure FSHD!
Join us for the 2023 Utah and Idaho Chapter's Intermountain Walk & Roll to Cure FSHD!
Mark your calendar for Saturday, September 23rd, 2023 for our annual Walk & Roll at Canyon Rim Park in Millcreek, Utah. Walk & Roll to Cure FSHD is an event that unites the FSHD community to raise awareness of FSHD and move us closer to our goal of disease-modifying treatments to families by 2025. Help us meet our fundraising goal of $50,000 this year and light the way to a cure!
Learn more about the 2023 Walk & Roll to Cure FSHD here!
Idaho Chapter Walk Celebration
Saturday, September 23, 2023 | 12:00 pm - 2:00 pm MT
Join us at Julia Davis Park for a special afternoon filled with family, friends, and yummy BBQ! We will be meeting at the Celebration Pavilion between the pond and the Boise River Greenbelt.
The main 
2023 Intermountain Walk & Roll
 (which combines the Utah and Idaho FSHD Society chapters) will take place on Saturday, September 23rd in Millcreek, UT, however, to make it easier for our Idaho community, we are hosting a satellite walk celebration at the park. This event is for everyone who wants to make a difference for FSHD and there are many ways to participate!
Register to Walk & Roll, fundraise, and come join us in person for BBQ, fun, and connection with the FSHD Community.
Participate in the Walk & Roll virtually if you're not comfortable committing to an in-person gathering. Everyone who registers has access to great online fundraising tools, then you can walk or roll whenever and wherever best suits you!
Come celebrate and support our walkers/rollers/fundraisers and enjoy a great BBQ!
Regardless of registration/fundraising status for the Walk & Roll, everyone is invited to the Idaho Walk & Roll Celebration. (If you are registered for the Walk & Roll and entered an ID address, you are already "RSVP'd" for the BBQ in the park.)
Re-watch this year's show and stay tuned for more information about 2024.
Volunteer Spotlight: Minette Hale
Hear from your local Chapter Director, Minette Hale, about her journey with FSHD, how she found her place at the FSHD Society, and her advice for folks thinking about getting more involved.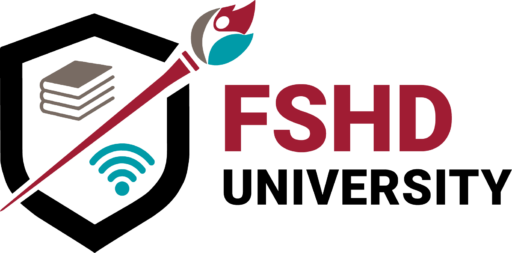 Zoom Web Conference
, United States
1:00 PM ET | noon CT | 11:00 AM MT | 10:00 AM PT Maaike Pelsma Join Maaike Pelsma, a pediatric physical therapist, to learn about shoulder dyskinesia in children... Read More »

National Virtual Walk
, United States
10:00 AM ET | 9:00 AM CT | 8:00 AM MT | 7:00 AM PT Tune in as FSHD Radio podcast host, Tim Hollenback, interviews Walkers and Rollers during our... Read More »
Zoom Virtual Meeting
, United States
11:00 am ET | 10:00 am CT | 9:00 am MT | 8:00 am PT How does nutrition impact the symptoms and progression of FSHD? This week, the group will... Read More »