With Your Host, Tim Hollenback
Before his diagnosis in 2016, Tim had never heard of FSHD. The day of the diagnosis he was shocked and scared.
He looked for support and found it with his wife, Angie and their two sons Carter and Chase. He also found it in the FSHD Society. He immediately volunteered to host a podcast and helped create a great global presence for others needing support.
When Tim is not coming to you across the airwaves, he is hard at work leading the Wisconsin Chapter group, helping others in his community connect and engage in the work of the FSHD Society. Tim is also a youth baseball coach and a member of the American Baseball Coaches Association (ABCA). He uses his coaching skills to help build the FSHD community and support others.
All of Tim's efforts, on air and on the ground, foster patient support and education, as well as raising funds to cure this disease.
Or listen wherever you tune in to your favorite podcasts - search for "FSHD Society Radio"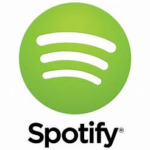 Interested in being a guest on the radio show? Have a topic you'd love to hear Tim cover?
Let us know what you have in mind! Email Tim at FSHDRadio@fshdsociety.org

Events Search and Views Navigation
No matching events listed under FSHD Radio. Please try viewing the full calendar for a complete list of events.