Welcome to the Pacific Northwest Chapter!
Thank you for visiting the Pacific Northwest Chapter of the FSHD Society! We are here to build a local community of patients, family and friends, and help them connect and advocate for themselves and each other. Our hope for the future is to find a cure – Until then, we hope to bring a greater awareness to the community, and to help improve the quality of life of all those affected.
Thank you for supporting the Walk & Roll in 2022!
A huge THANK YOU to everyone who walked, rolled, donated, and showed up on Saturday, September 10, in Town Square Park in Federal Park, Washington! We are thrilled to announce that we achieved our goal of raising $20,000!! There is still time to contribute, and you can do so here: https://team.fshdsociety.org/pnwwalkroll.
Want to know more about the Walk & Roll? Learn More
Spring 2023

Spring is just around the corner folks!  I was thrilled to see that plenty of PNW FSHDers were ready to come out of hibernation and join us for our "Cocktails and Clinical Trials" event at the home of Chris and Tony Haven.  Dr. Wang and Aliya Shabbir from U of Washington provided updates and insights to the research studies being done there.  Thank you also to those study participants that shared their experiences.  A recording of the presentations will be available soon.  Making connections and knowing that others are sharing our experiences can help alleviate anxieties and fears about participating in clinical trials.  Don't hesitate to reach out to the UW study contacts (REACH STUDY at clinicaltrials.gov) with your questions.
I also want to give a shout out to our friends who joined us online and stayed through the full presentation and contributed to the discussion.
Click here to read all about the latest PNW Chapter News and Notes for Spring 2023!
Winter 22/23
Click here to read all about the PNW Chapter News and Notes for Winter 22-23!
October/November 2022
Click here to read all about the PNW Chapter News and Notes for October and November 22!
July/August 2022
Click here to read all about the PNW Chapter News and Notes for July and August 22!
June 2022
Click here to read all about the PNW Chapter News and Notes for June 22!
May 2022
For our May meeting, we were joined by Jonelle Young, B.H.K., CPT, CNP for her talk: "Fitness & Nutrition from a Holistic Health Perspective with specific recommendations for FSHD population." Watch the recording by clicking here. Check out Jonelle Young's slides by clicking here!
June brings the 2022 FSHD Connect Conference in Orlando, June 18 & 19. For those of you not attending in person, we will be hosting a Watch Party--stay tuned for details via email!
Thank you to all our virtual and in-person attendees for joining our PNW meeting on "Personal Wellness, Tips from the Locals."
We were fortunate to have Ranae Beeker, Karla Nuss, and Nancy Payton share their personal paths to wellness.
It was also our pleasure to have both Heidi Roy (in-person) and Marc Stone (virtually) of the FSHD Society attend our meeting and provide the latest news on the Fulcrum Phase 3 clinical trial announcement.
Click here to see the meeting handouts and from our March 5, 2022, Chapter meeting!
Pacific Northwest Chapter in Pictures
Thursday, March 23rd  On the 4th Thursday of every month, join us for FSHD Radio: Hot off the Press. Every month we will bring you a short-form show that will bring... Read More »

18:00 PM CET | 17:00 PM UK | 12:00 PM Noon ET | 11:00 AM CT | 10:00 AM MT | 9:00 AM PT "FSHD is always attacking me… it never... Read More »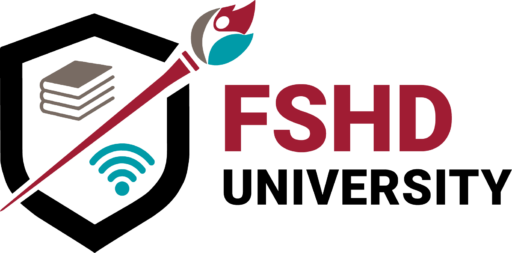 1:30 PM ET | 12:30 PM CT | 11:30 AM MT | 10:30 AM PT Nizar Saad, PhD Nizar Saad, PhD is an assistant professor at the Center for Gene... Read More »